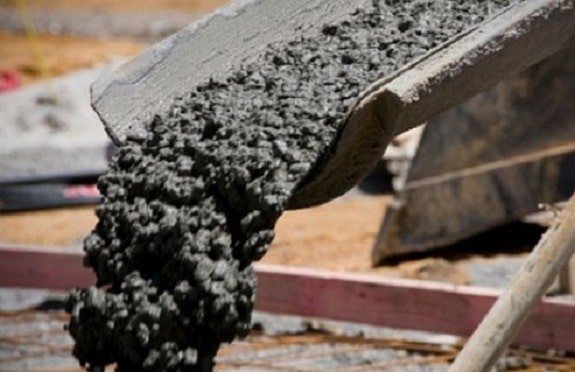 Concrete Building Systems
From driveways and walkways to segmental retaining walls and pools, concrete has been an essential home building material for the past century. Recently, concrete construction has risen to new heights. With increasingly unpredictable weather in some areas and rising costs in heating and maintenance, concrete has quickly becoming a primary building material for many homes.
And it's no surprise the trend is sticking. Concrete homes offer solid, disaster-resistant construction, greater comfort and security, lower energy bills, lower maintenance, as well as a home that is healthier to live in and easier on the environment.
Eco-Friendly
Concrete and masonry wall systems conserve energy using thermal mass and reduced air infiltration. The insulation barrier offered by most concrete wall systems reduces drafts and keeps a more even temperature throughout the house. These factors create a tight thermal building envelope, which can cut heating and cooling bills by more than 30%. Plus, concrete is lauded for being made with a combination of recycled and natural products, and for producing less waste.
Healthy Home Option
The inert properties of concrete provide a good alternative for those concerned about unhealthy airborne solvents and product residues from other common building materials. The concrete, insulation and steel in a concrete wall system are much more mold- and insect-resistant than traditional wood studs, joists and wall sheathing.
Durable and Secure
Concrete homes are extremely durable. Most are able to withstand fires, rains, floods and hurricane-force winds with minimal or no structural damage. Many insurance companies offer lower premiums for fire-resistant concrete constructed homes.
Homes built with insulated concrete walls effectively buffer the home's interior from the outside. The weight and mass of the concrete can reduce the amount of external noise entering the house by as much as two-thirds.
Save Time and Money
The cost of the basic components of concrete — cement, water, sand and aggregate — are more stable than the cost of framing lumber. While lumber prices can fluctuate wildly, concrete costs have remained steady in recent years, allowing for greater planning and financial forecasting.
Concrete construction boosts profits by increasing the speed of construction and completion times, reducing workplace theft and virtually eliminating call-backs. Insurance costs for concrete builders may also be lower.
Free E-Brochures
Click here for more information about concrete homes. Once you have completed the form at the bottom of the webpage, you will have access to our library of downloadable e-brochures in PDF format. The BSC staff and our membership will send additional information to you in the future about the systems of interest to you.